By Jorge Paiz
High school remember when you first came in as a freshmen, and how you became big man on campus by becoming the first freshmen to make Varsity in the first person shooter team? Remember your best friend who was bad at music based games, but burned rubber on when it came to car racing games? What about your hot blond girlfriend you had that kicked ass at fighting games 101?
Now your probably thinking "Damn! I wish I went to this high school!" Although  there is n such high school in our world. Well at least not yet anyway. You can however see what it's like be in such a high school as Brian D. Played  by Josh Baylock whos stared in other films and series like Bones and The Bernie Mac Show as he enters his brand new high school called Video Game High School or VGHS  as they like to call it, after pulling off a major upset in a online pc first person shooter against a legendary gamer who goes by the name the Law played by Brian Frenzi. Now Brian D must survive VGHS and  win the heart of Jenny Matrix played by Joahanna Brady knwn for being in Paranormal Activity 3 and Surfs Up.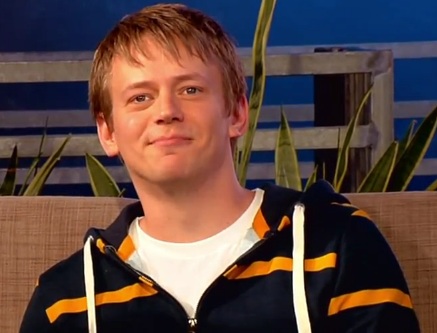 This film was based on a story wriitten by Freddie Wong a.k..a Freddie W to most took his 9   part Youtube  series and combined it making it into a 2 hour movie. Freddie Wong who is known for  doing Independent Youtube videos based many popular video games , anime and  like Metal of honor,Skyrim  and  DragonballZ.  Freddie W. Also stars in this movie playing an alternate  version of him self as a father to his younger brother Jimmy Wong  Who plays the character Ted Wong .

I Have to say for an Independent film maker and writer Freddie W. along with has really out done himself with a great story line as well as epic and spectacular special effects. The way he was able to take the ordinary high school life  that's filled with drama and  create a world that Gamer's could really relate too on a totally different level, while jam packing it with non stop kick ass action. This gave the gaming world a totally new perspective on high school and what it normally is for most people. It's not the typical high school movie were its Jalks vs. Geeks. No this is a movie that puts video games on a universal scale and creates a new world for  people in high school who have played video games. I'm not going to share to much of what went on but I want to give it and  9 out 10 for the unique style this movie had
Join the Forum discussion on this post
Subscribe to our mailing list
LEAVE A COMMENT HERE DUDES - TELL US WHAT YOU THINK